Keepers of Qeqertalik
*Innrammede verk kan hentes sentralt i Oslo.
60 x 75  cm
Stian Klo er bosatt i Harstad i Troms og Finnmark og har jobbet fulltid som natur- og landskapsfotograf siden sommeren 2013.
"Vinter, snø og is har alltid fascinert meg - det er noe med renheten, råheten og dens konstante forandring som fascinerer meg - I tillegg er det brutale krefter involvert og det kan ofte være litt "ugly-beautiful". Isbreene og isfjellene jeg fotograferer, vil mest sannsynlig ikke se lik ut i morgen - så man kan vel si at det også handler om tilstedeværelse og bevisstgjørelse av en "tapt verden". "   - Se mer fra Stian Klo her
Opplag: 30
Prisen inkluderer 5% kunstavgift.
Materiale: FineArt Baryta. 325 gsm
Selger: Stian Klo
The framing is important for the experience of the art - therefore we are happy to help you. If you live in Oslo or the surrounding area, you can order the picture completely framed. We work with a Norwegian champion in framing who uses materials of the highest quality to ensure that your photos are exactly the way you want them.
Choose between standard glass or anti-reflective glass (AR / UV70). Anti-reflective glass has 70% UV protection and protects the artwork better than ordinary glass and is also non-reflective, which is especially an advantage if the image is to be hung somewhere with direct light.
OsloNowhere works to connect art collectors and artists, and as an intermediary between you and the artist. Our goal is to make the transaction as smooth as possible for both parties. We recieve your payment and delivery information, issue a reciept and recieve any returns on behalf of the artist, to make things easy for everyone.
Vil du legge til en ramme?
Viktig: Rammer må hentes i vår butikk, de kan dessverre ikke sendes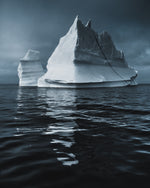 Uten ramme
GO TO CART
Ramme Sort - Standard glass
Ramme Sort - ART glass
Ramme Eik - Standard glass
Ramme Hvit - Standard glass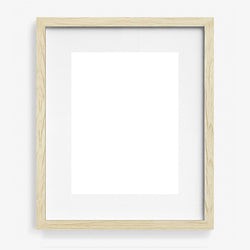 Ramme Eik - ART glass
Ramme Hvit - ART glass